April Fools' Day is right around the corner! For centuries, people around the world have been pranking their friends, family and coworkers on April 1st. And now with social media, brands have jumped on the pranking bandwagon – with ideas so good, we kind of wished they were real. While you may not be into actual pranking, we're sure you'll get a kick out of these 8 Hilarious April Fools' Day pranks from brands around the world.
Prank 1: Hay-Cation
Budweiser is known for two things: it's beer, and Clydesdale horses. Their famous mascots have been used for promotions and commercials, but Budweiser took things up a notch for April Fools. They "transformed" the stables into a Bud BnB, where you could book an overnight stay for only $1,876/night with the Clydesdale horses. It featured a hay bed fit for a king, memorabilia, and of course, a fully stocked bar.
Prank 2: American Eagle Spray On Skinny Jeans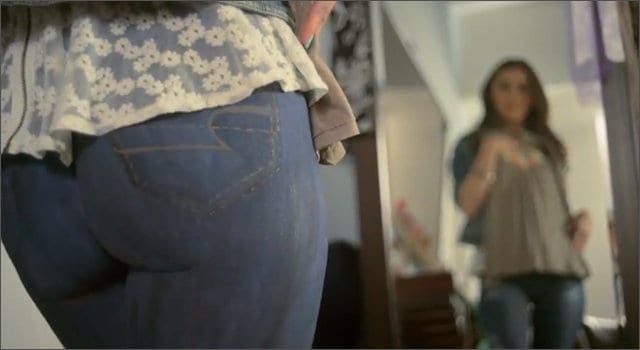 We still remember watching an ad for this and being horrified! American Eagle debuted a line of Spray On Skinny Jeans, for $49.95. According to the press release, "They sit low on the waist, contours through the thigh, knees, and ankle, and feature SkinTight technology". This April Fools Prank was a genius marketing move, teaming up with College Humour to produce a promotional video that was equal parts hilarious, and horrifying.
Prank 3: Sephora's Lazy Girl Hack
We'd give anything for to sleep in for a few more minutes. Sephora almost made our wishes come true, with their SEPHORA COLLECTION Sheet Hack: "The ultimate in lazy girl beauty, it's a single-use sheet mask that applies makeup for you." Posting the prank directly onto Instagram, the comments and engagement shot through the roof with people asking if it was real.
Prank 4: Burger King France, Whooper Tooth Paste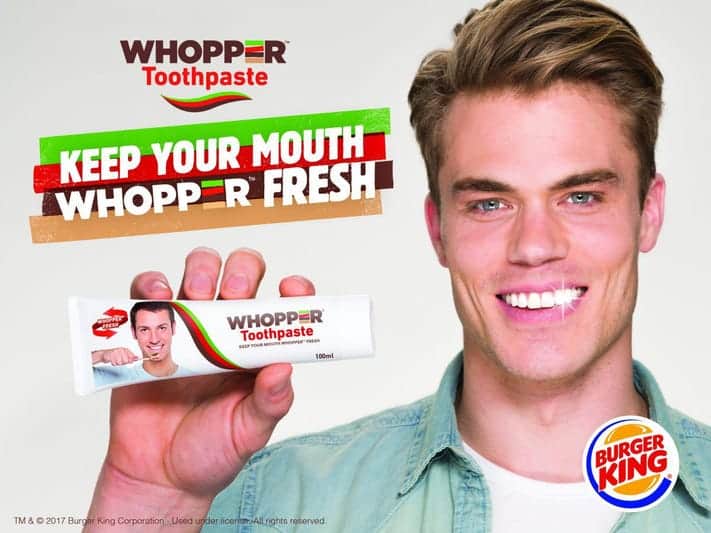 What's better than that minty fresh taste? Whooper taste! Burger King France put out a whole goofy visual campaign of photos and promotional video to promote their new Whooper flavored tooth paste. The new toothpaste takes "the iconic flavor of the Whopper and combines it with active ingredients for optimal teeth and gum hygiene," according to a release.
Prank 5: Helium Pop
Coca-Cola offered customer's an exciting new drink option. Not only was it the classic coke everyone knows and loves, but the injected helium would create squeaky, high pitched speaking voices. "The highly-anticipated launch introduces a twist to the much-loved Coca-Cola Classic, by carbonating it with a small shot of helium. The new recipe keeps the same fizz and great taste but with added fun as, when consumed, the drinker's voice takes on a whole new pitch."
Prank 6: Google Maps Treasure Hunt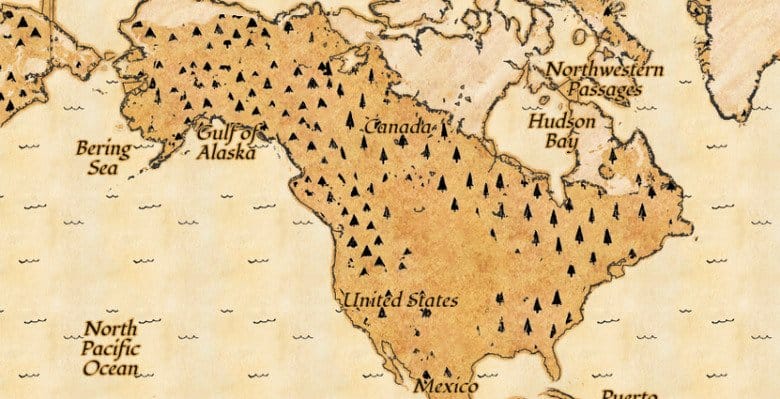 Google loves celebrating holidays and famous birthdays by changing up their search engine image. But for April Fools, they went a different route, transforming Google Maps into an actual Pirate map! They created a whole background story to create a fun, magical experience: "Archeological analysis has confirmed that our Google Maps Street View team has indeed found one of history's long lost relics: a treasure map belonging to the infamous pirate, William "Captain" Kidd. The map was found on a recent expedition in the Indian Ocean, as part of a deep-water dive to expand our underwater Street View collection."
Prank 7: American Beagle
Once again, American Eagle makes this list. This time, we're bitter this was just an April Fools Day prank. American Eagle announced a new line of designer pet clothes, American Beagle. They even designed clothes and had a photo shoot! The effort really paid off, we were ready to make a purchase!
Prank 8: West Jet Kargo Kids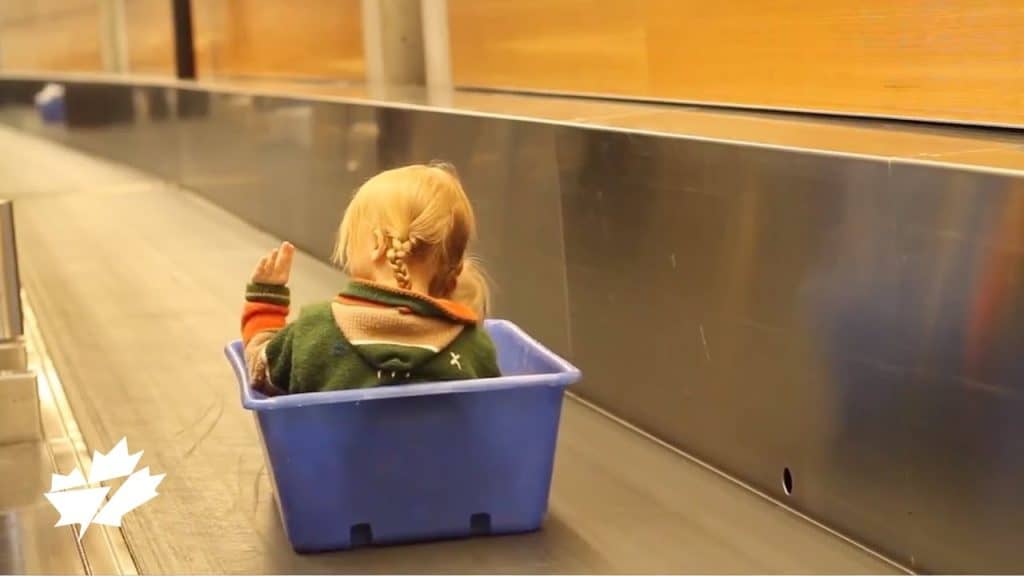 Traveling can be exhausting, especially on flights – from kids running up and down the aisles to screaming babies. WestJet airlines offered a new luxury travel service to enhance their guests' experience: Kargo Kids. Children travel in a "special VIP" area of the aircraft (AKA Cargo), while parents can relax in peace and quiet. Their Kargo Kids video was effective and hilarious, and easily is our favorite prank on this list!
Which April Fools' Day prank made you laugh the hardest?
For more tips, case studies, and behind the scenes at Front Door PR, read some of our other FDPR blog posts!