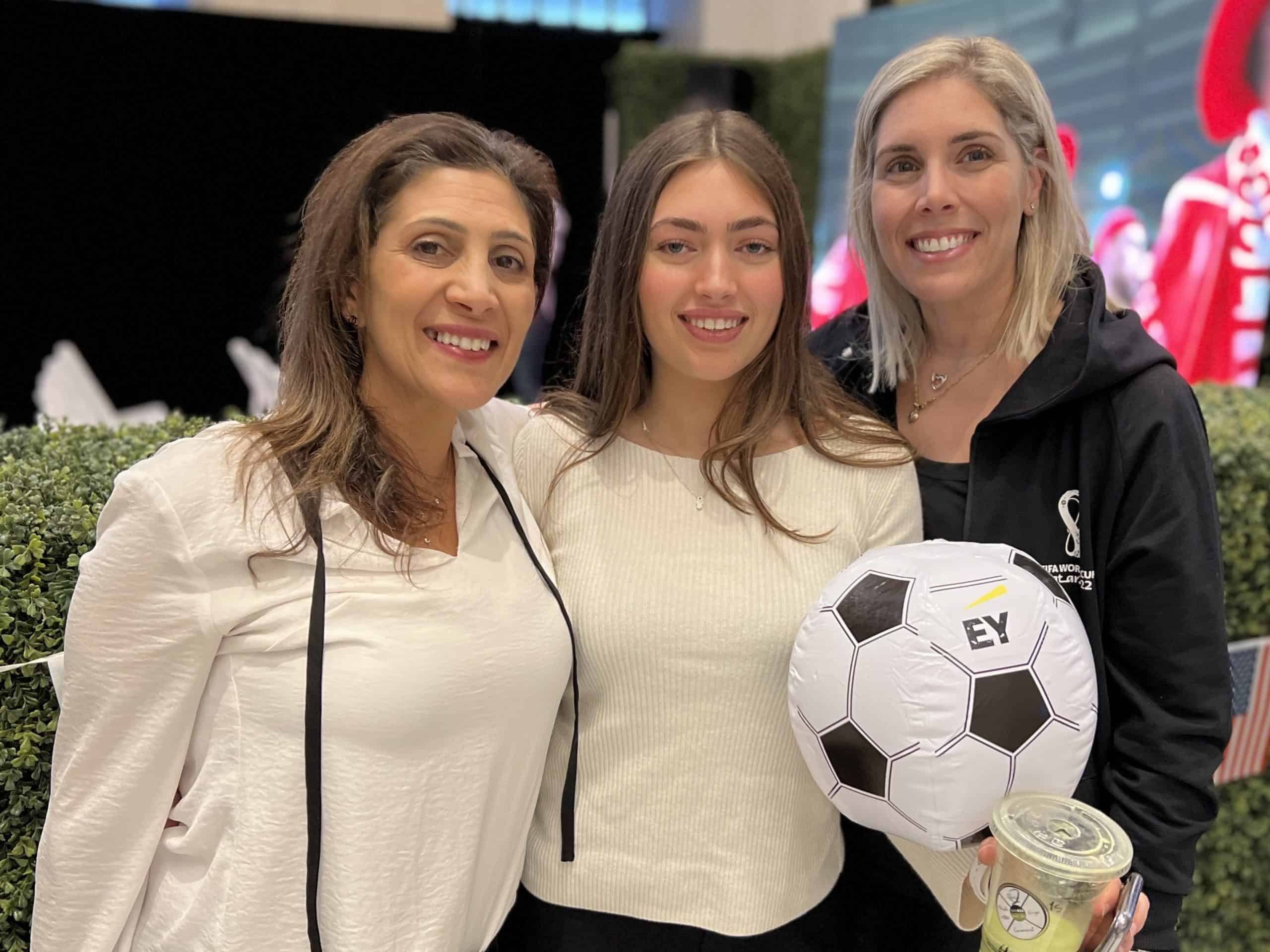 GOOOAAALLLLLL! After 36 years of blood, sweat and tears, Canada's Men's soccer team finally played their way into this year's FIFA World Cup. Some people on the FDPR Team – not going to name names here – had zero clue that Canada had a soccer team.
When EY Toronto approached us to come up with a fun way their company could celebrate Canada in the FIFA Cup, we pulled out our notepads, and started brainstorming. Since we couldn't hire private jets and fly everyone to Qatar, we decided to bring FIFA to them. With the help of our vendors, and the creativity of our team, we recreated a soccer pitch right in the middle of the main foyer.
How did we do it? By creating an immersive experience. We designed a space that incorporated as many of the five senses as we could, so that our guests could not only see the decor, but feel like they were there on the pitch, in VIP seats.
Any time we plan an event one of the first things we do is close our eyes and imagine we are actually walking into the activation space we're creating. This usually starts with the moment we would leave our home, office or departure point. Sometimes, the journey is as important as the destination.
Some of the brainstorming questions we asked ourselves were:
What would it feel like to walk onto the pitch? 
What are the aromas and flavours we'd be sampling?
What are the sounds we'd be hearing?
What local artifacts we'd be admiring if we were right there at that moment?
How could we customize fan-favourite players?
From edible soccer ball cookies and jumbotrons, to insta worthy photo ops and Canadian flags, the Canada x Belgium soccer game was an event to remember!
Take a peek at some of the other corporate and private events the FDPR has planned and executed over the years!
Follow Front Door PR as we share more social media/marketing tips, events and fun behind-the-scenes on our Instagram page @FrontDoorPR