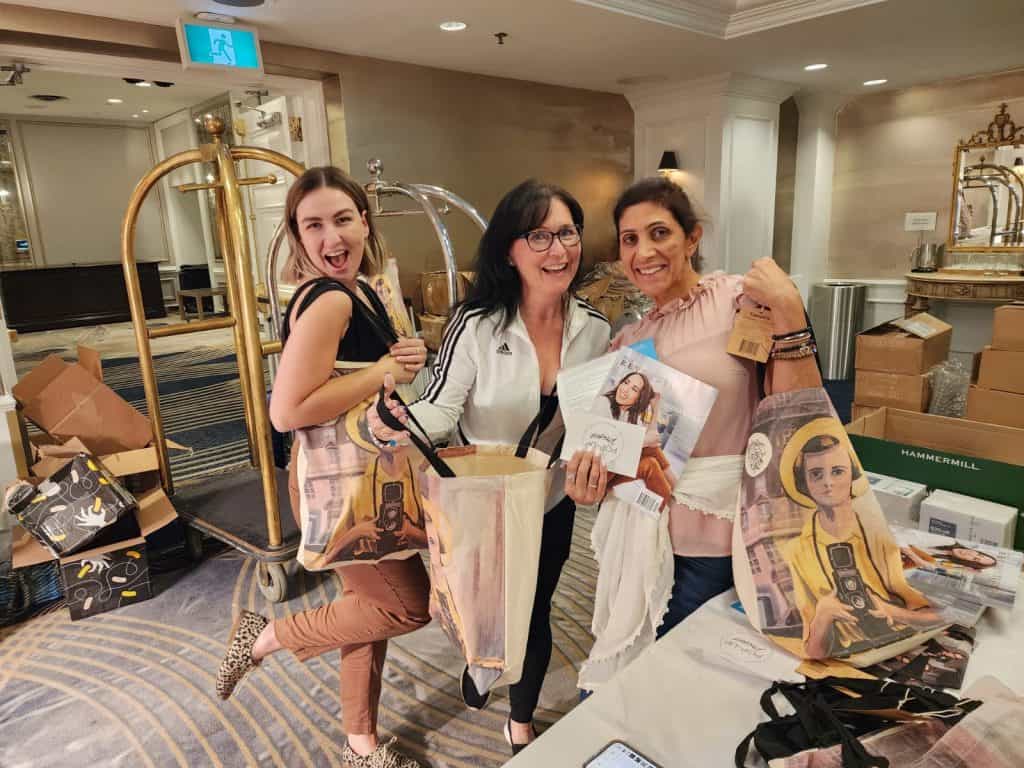 Oh, what a weekend! We were thrilled that our favourite weekend of the year, the RevolutionHER Summit, was back in person. After the last few years of sitting in front of computer screens to connect virtually, we were overjoyed to actually see and chat with fellow RevolutionHER members in real life in the heart of Toronto! Honestly, it was a little emotional. Lots of tears (all happy, of course!) and lots of laughter. We got a good kick out the fact almost all of the leaders coordinated with cheetah print shoes!
We were thrilled to be back in person, working alongside the amazing RevolutionHER leaders, small business owners and guest speakers, to bring this weekend to life. Thank you to everyone who helped out, the FDPR team, the finalists and the community for making it a weekend to remember.
Here's a look at some of the fun we had this weekend! Huge thanks to Julie Marchand Photography for capturing the RevolutionHER weekend so perfectly.